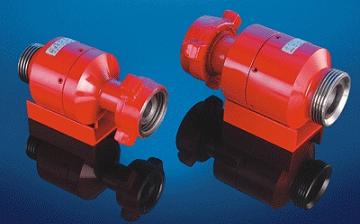 Our check valves are mainly used for high pressure applications and workover equipments. They are usually installed in high pressure pipelines for preventing fluid flowing back. When fluid is pushed back, a retainer plate will automatically close.
Check valves, forged of high strength alloy steel based on US technologies, are fitted with unions on both ends for easy dismantlement. The retainer plate inside sulfidized with Buna-N has a good sealing effect and a longer service life under high pressure, for conventional or H2S environments.

The model of check valve available: D×F70-2"×2"、D×F105-2"×2"、D×F70-3"×3"、D×F105-3"×3",rated: 10000psi(70MPa)~15000psi(105MPa).