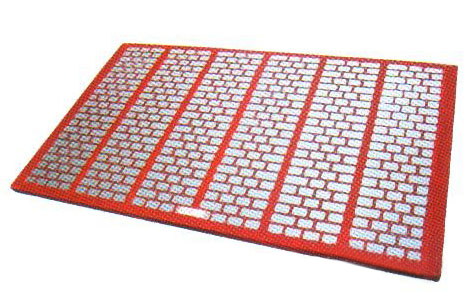 Detailed introduction of the products:
Steel frame is in common used presently, that are constructed mostly with two or three stainiless steel layers bonded tightly to the frame. The frame is made up of the high-streng square steel tube or flat steel welded to multi-ribbed construction. These layers are coupled with the frame through the strong experience and the ripe technology, and will provide various specifications of steel frame screens to serve the clients' demands.
Features:
1.Different layers with different density. To arrange these layers reasonably and exactly, the screening effect will become more better.
2.High strength frame ,multi-ribs and the mesh cloth with moderate tension, form one reliable combination, which can increase screen's acceptable flow, the intensity and the lifetime.
3.The wedge-shaped fastening device, can make the erection of screen more handily and quickly.
4.The mesh, divided into many independent small units by grid of the backing plate,can prevent rips or tears from spreading overmuch. Accessary prepared rubber stoppers can be used to repair damages. By doing so, the operator can cut down the stop-time and reduce the cost.